We are a boutique commercial property law firm based in Brisbane, providing advice nationally.
With more than 50 years in the commercial property industry, our collective experience and specialist skills ensure you can rely on the Arena Law team with confidence. The team is comprised of a diverse group of lawyers with varied legal backgrounds who pride themselves on a hands-on approach, practical solutions and creative problem solving, which in turn ensures sustained client confidence and market leading outcomes.
Our unrivalled experience is leveraged to add significant value to our clients' transactions.
The Arena Law practice was born and raised from within one of Australia's leading property investment groups, giving the team exposure and experience that is largely, if not entirely, unparalleled in Australia. Rarely does a law practice have the opportunity to be intimately involved in the entire process of property acquisition, ownership and disposal – not just acting on behalf of their client but being actively engaged in the assessment and decision-making processes. This exposure translates to a team of legal professionals who have a deep understanding of the key drivers, what affects value and what truly matters in a commercial property transaction.
"It is not the critic who counts; not the man who points out how the strong man stumbles, or where the doer of deeds could have done them better. The credit belongs to the man who is actually in the arena, whose face is marred by dust and sweat and blood; who strives valiantly; who errs, who comes short again and again; who spends himself in a worthy cause; who at best knows in the end the triumph of high achievement, and who at worst, if he fails, at least fails while daring greatly, so that his place shall never be with those cold and timid souls who neither know victory nor defeat."
Theodore Roosevelt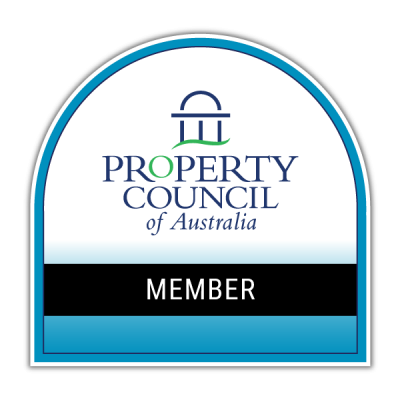 approachable
Open and honest with a friendly nature that means clients and colleagues are treated with respect.

responsive
Not reactionary.

ego
There is none. It is not about the personal wins it is what is best for the transaction and the client.

niche
We are creative thinkers who can come up with out of the box ideas to make your transaction work.

awareness
We have a deep understanding of asset lifecycle which means there is no wasting time and money.
Our Vision
Is to draw on our wide-ranging industry knowledge and provide straight-forward transparent legal advice to our clients with integrity.
Our Approach
We pride ourselves on our efficiency and a commercial approach to transactions. We create trusted relationships with our clients by being involved with projects throughout the entire life-cycle of assets.
Our Clients are our Focus
We are a specialised firm, focused on all commercial property matters. With a unique understanding of assets and our responsiveness to our clients needs, we cut out the legal jargon to deliver practical advice with a solutions-based approach. This ensures you receive accurate legal advice gained from years of experience in property law. Our advice is, and always will be, in the best interest of our client.
We provide a full range of legal expertise to clients to support with the various stages of their asset's lifecycle. By having a close association with many leading allied professional companies and finance institutions we can assist our clients in any property or business ventures. We also have extensive experience in combining property investment with other legal services. We are in business to protect our current and future clients by providing them with honest transparent advice in every encounter.
The Arena Law team will be your long-term partner, here to help you get your deals done.
"The team at Arena Law are very professional and lovely to deal with. I recently signed a contract to purchase a property and I found them to be very thorough with their advice and they took the time to explain everything in simple terms. All of my questions were answered in a timely and efficient manner and always with a friendly smile. They are clearly experts in their field and I would highly recommend them to all my family and friends."
– Natasha Cipollone, Brisbane.
"The team at Arena Law are extremely professional and responsive. They provide First Parking with clear details and guidance. With their assistance we are very well prepared and informed every step of the way. We would highly recommend working with the Arena Law team, Thank you again for your support!"
– Daniel Hitchcock, Managing Director, First Parking.
"The service, professionalism and business acumen shown by the Arena Law team throughout the leasing lifecycle of an asset truly reflects the ability of the team to consider all aspects of a matter. I would highly recommend them as an outstanding law firm."
– Neill Read, Head of Leasing SGA.
"I would like to thank you again for all you have done for me to achieve a successful settlement. It is important to have an experienced and professional solicitor during the whole process to protect myself as a seller and make things happen. Vada was always reachable and the communication was smooth and easy. I appreciated that Vada was able to give me advice on various situations, for example, when the original buyer wanted a condition in the contract of having it "subject to another settlement". It was extremely helpful that you knew what was important and what could be given up in complex situations."
– Daniel Zheng, Brisbane.
"We found the team at Arena Law to be extremely insightful and helpful with our recent franchise and property requirements. They have a thorough knowledge of commercial property and tenancy laws which made us comfortable that we were in good hands and being looked after. We would highly recommend the experienced team to anyone looking for assistance with commercial property."
– A&M O'Callaghan (Franchise owners).